Try to finish our Aerial Levels There are 3 levels in our Forest Ninja Course. Each participant is...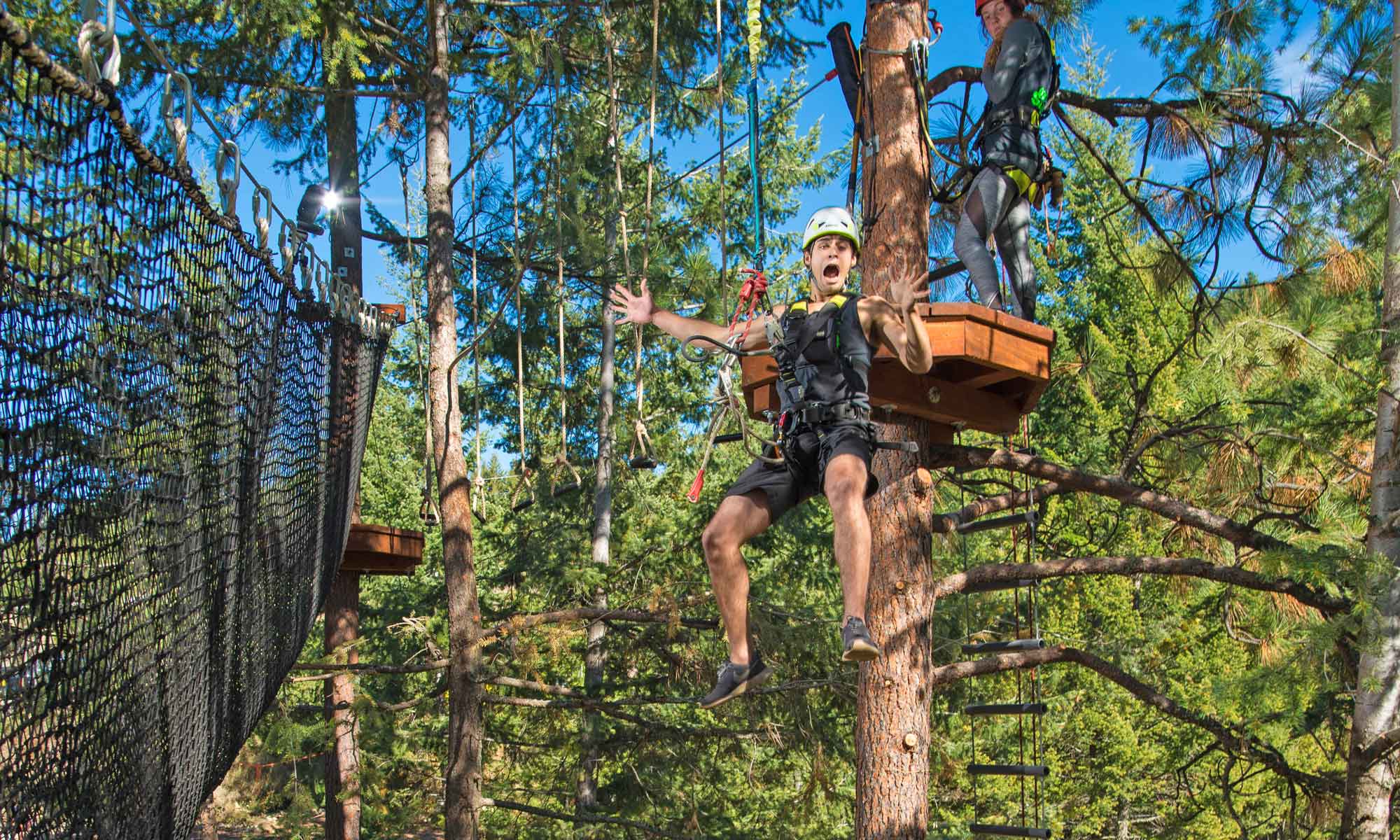 ...free to do all and/or repeat any. Teens and adults can use these courses for a fitness routine. This two hours of climbing and balancing is an excellent way to improve that beach body. Our Aerial Park pass allows for two hours of exercise.
Searching Availability...
There are 27 elements to conquer and some zip lines included in the Aerial Park. We suggest you rip through level one to get warmed up. The next two levels get higher and a bit more difficult. You know you are strong and fearless when you no longer use your hand holds on some of the balance elements. There are several ways to cross to each element. Letting go of the hand holds on some of the crossings is a big thrill. When you get to the Black Level, some of the crossings will need real courage. But the reward? Such a feeling of satisfaction and endorphins when you complete all three levels. Many people take 2 hours to complete the 3 level course. We have had parkour experts that raced here.