Opening April 2023. Be sure to check out our sale prices ...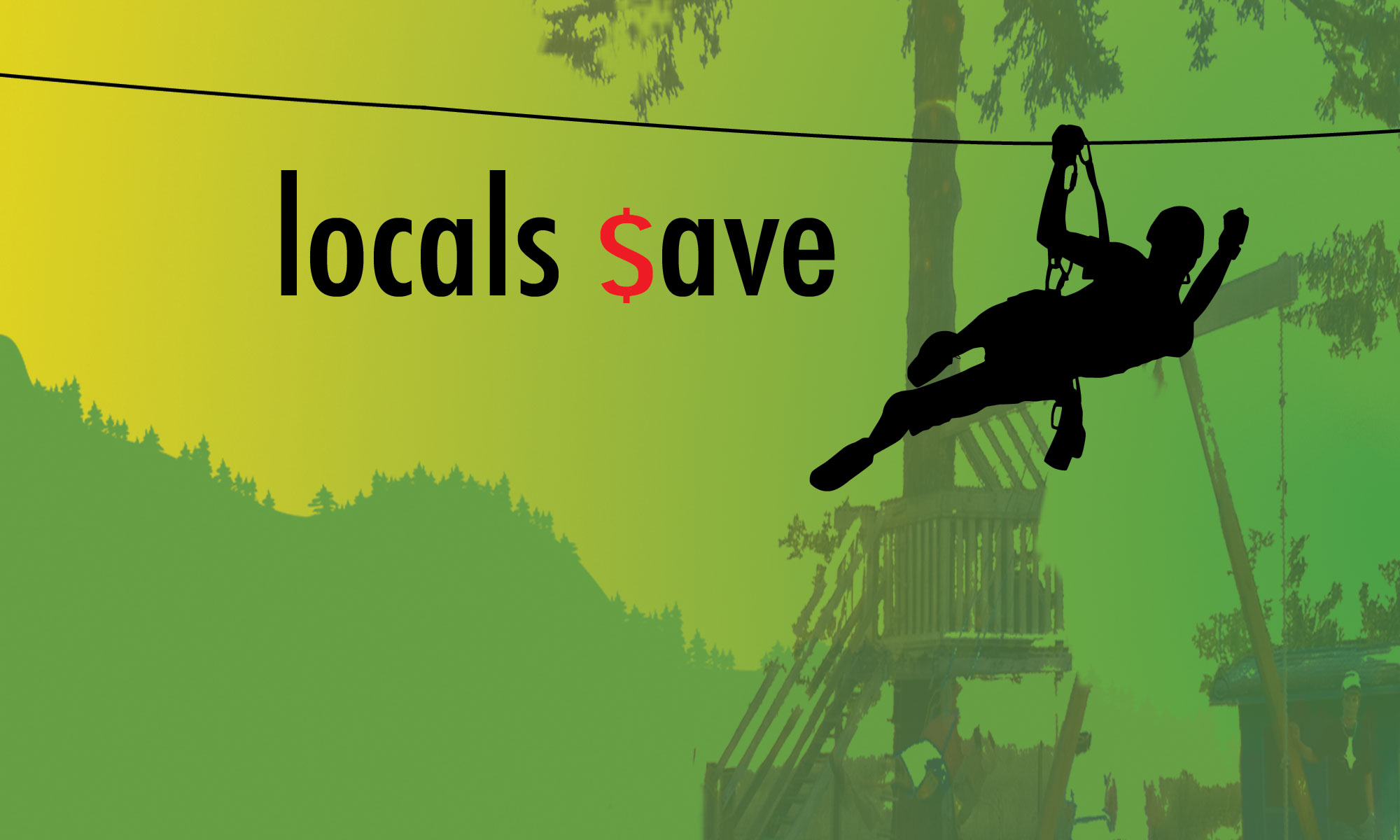 ...on the gift certificate page. Pre-season is the time for Okanagan families to secure the best prices of the year. June and July is slammed with tourists usually… even in pandemic times! Our three forested adventure parks are all fun and on sale now at 3 price points: $16 - $40 - $99. We hope you will try all three adventures we offer. Until March 30, 2023 we sell gift certificates at these significantly reduced prices.
Our small family business is resting, redesigning adventure activities and doing accounting all winter with no income. We offer gift certificates at a low cost at this time. You can purchase tour gift certificates online for giving as gifts… or use yourself. You'll be securing the best price for spring, summer and fall fun. Buy while the prices are low for locals. We invite all Vernon, Lake Country and Kelowna families to our three fun adventure parks.
We have our gift certificates on sale now until March 30, 2023. Our course brings in no revenue in the winter and this is a reason we offer deals right now. We know "tourist prices" are difficult for many Okanagan families. Buy a ticket to one of our three adventure offerings. Our deals rights now include fun packages for $16, $40 or $99. When you buy now you can book your dates anytime within our open hours April through October.

This is a great gift certificate deal for gift giving. Many of our clientele stock up now for birthday gifts, graduation gifts… or use these certificates to get the best entrance fees for family reunions or staff parties. Prices will never be lower that this.
Searching Availability...