56% Off Tickets! Punchcard offer ends soon!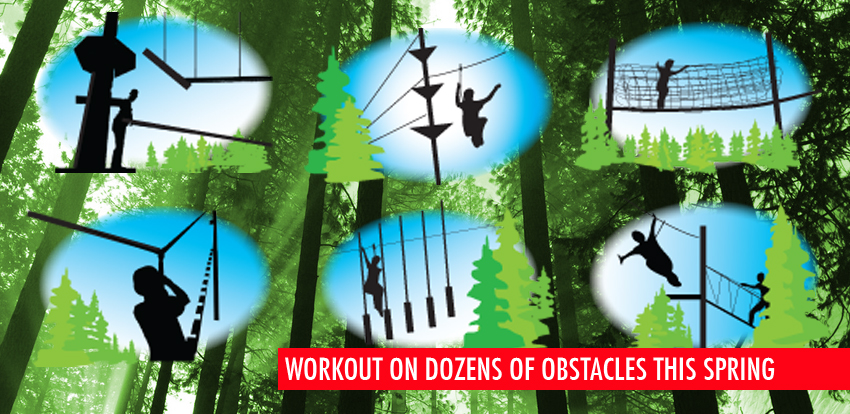 9 Transferable passes on this punchcard for 2019 aerial adventures. This is a $368.55 value! For a limited time only we offer a pre-season special. 9 passes only $163.80. Yes they are transferable so share the card. With a friend you can take a tree trek in our Aerial Park & ride 6 ziplines. Start on simple rope bridges and get comfortable with that. Then progress to higher and more difficult obstacles each visit. Improve every time - you'll be ninja-like in no time. All equipment included.

We'll give you a hint for braving an aerial park. When in doubt… sit in your harness and scurry like a crab. Once you learn to trust the harness to carry your weight you will be ready to try tightrope walking and running across balance beams in the sky.

Here is some fine print regarding this attraction deal for less than half price. Pickup the punchcard the first time you visit (open May - October). Prices include GST. Must be tall enough to reach 5'11" handholds (min is usually 4'8"; about an 8 or 9 year old).
Searching Availability...