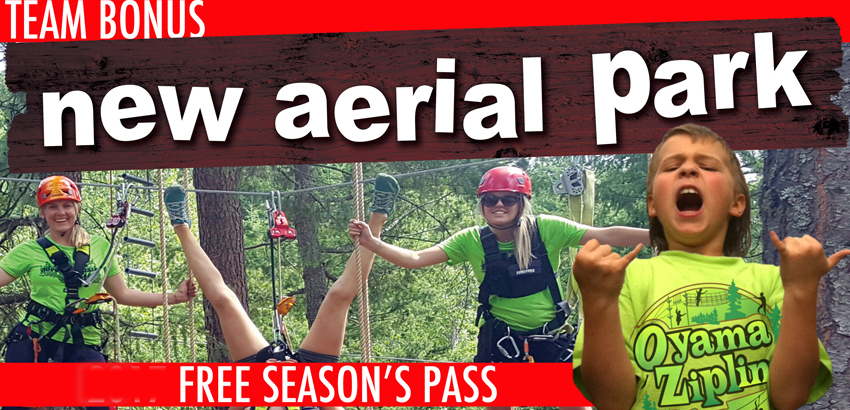 and extra value if you act now
Greater Vernon Minor Hockey Association and Winfield & District Minor Hockey Association are now extended an offer of lower adventure activity costs … and a Season's Pass Bonus! While the Premium Guided Zipline Tour may be beyond the budget of some, Oyama Zipline has made the Aerial Park more accessible to all. There's more ways to play at Oyama Zipline. Try the tree-top trekking soon.

PRICING AERIAL ADVENTURE PARK:  2 hours self-guided trekking and zipping for those over 4'8". Safety equipment included. As low as $34 ea. For younger/smaller children, choose LITTLE MONKEY PLAY PARK: 2 hours in netted obstacle course with kid zipline open to 3-11 yo: as low as $15 ea

Book your team soon. Limited time offer. Participate in for a team party or some fitness training. Groups of eight team members or more will each be awarded their own Aerial Park Seasons Pass.  We want you to know that the more times you try the Aerial High Ropes courses … the more fun you have. As with everything, participants become more confident and competent each time they run the course. See more about this special offer here.