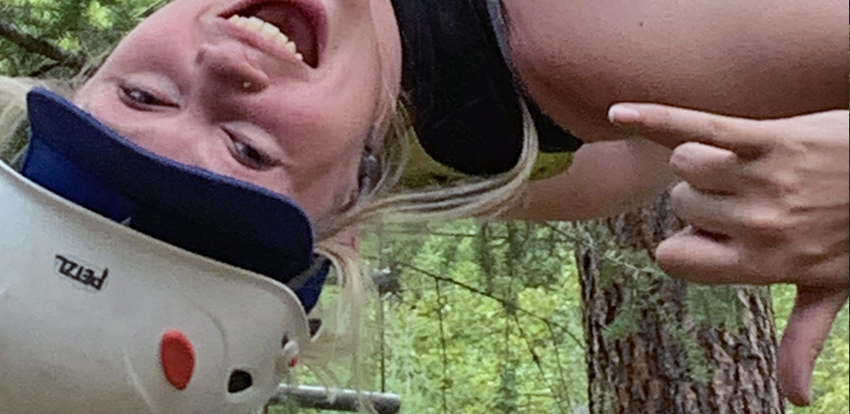 Get outdoors for some fun. Hopefully Spring 2021 we are free to be.

In 2020 we revamped the way we do business and are planning to continue to excel at keeping customers safer. Last year you could book a zipline tour with your bubble / family. We would mark each bubble with a certain colour bracelet. You can do the tour together within the current laws. Personal Protection Equipment like gloves and masks were only mandatory when you approached someone outside your bubble. Our guides wore shields to protect themselves from transmission of viruses.

In April 2021 we will follow Work Safe and Health Canada guidelines, and hopefully zip lining will continue to be one of the a better choices for group and family activities in the Kelowna and Vernon areas. In the small town of Oyama; and, on our 72-acres of forest; there is plenty of room to social distance. Monkey Park is for toddlers and elementary ages. This area follows the guidelines set out for public parks and playgrounds. In 2020 no PPE was necessary. Our Aerial Obstacle course is maneuvered one person at a time so while you are not isolated in your home or yard, you still can be isolated! Most people don't realize that as well as the longest, fastest zipline course Oyama offers a full-size aerial course that is miles ahead of the others in the area with beginner, intermediate and advanced parkour courses. There are super specials on this outdoor adventure now. More here.