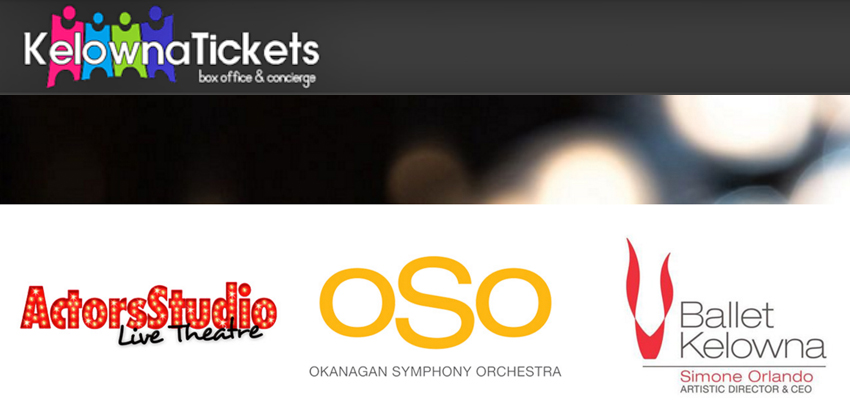 Looking for something to do in Kelowna?
Whether you are seeking an attraction or entertainment the place to contact is Kelowna Tickets in the Orchard Park Mall. They also can set up transportation including wine tours. These Concierge services can point you towards outdoor attractions, family fun or cultural events in the Okanagan. Operated by Kelowna Actors Studio. They are treating visitors and residents alike with a variety of live theatre this spring and summer. The show "Who's Afraid of Virginia Woolf?" opens in May and the family favourite "Mary Poppins" takes to the stage July 28th, 2016.

Besides guiding you in your choice of live theatre, the box office will set you up with tickets to ballet, symphony, opera or other live music venues. If you want to get informed about great things to do in the area, give them a call. Rebecca Leboe is the Box Office Manager and can be reached at 250-862-2867 x110. If you are in the Orchard Park Mall stop by their storefront. When you leave the food court take a right towards Sears and you'll spot their sparkling sign.
Open Sun - Tues 10am-6pm; Wed. - Fri. 10am - 9pm; Sat. 9am to 6pm.