This is an exclusive offer for our friends!  You can zipline for $79 each!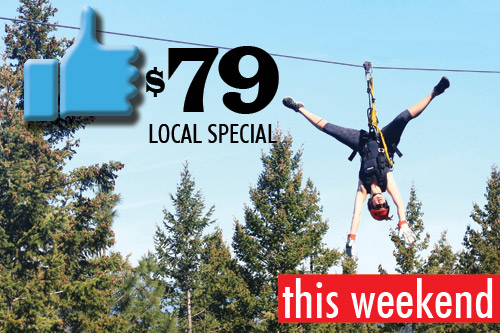 You will have to book and visit before October 7, 2108.  The fall is a fantastic time to gaze down on the lakes and changing colours of the orchard foliage. Our tours run Thursdays thru Sundays in the Autumn.  With the flooding and smoke (and state of Emergency bulletins to tourists); it has been a rough year.  Many locals have not even visited our second attraction yet: The Aerial Park with six new ziplines.  Show your support for our awesome Lake Country outdoor attraction while the weather is nice.
Searching Availability...